March 2019
From Foe to Frenemy: The Changing Forces of Shareholder Activism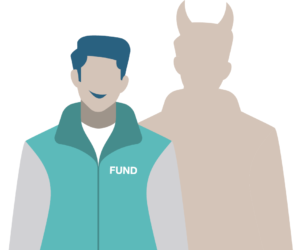 By Michael Flaherty and Josh Clarkson
In today's ever-changing shareholder landscape, companies are struggling to determine whether an investor is their friend, their enemy, or, in a number of cases lately, their frenemy.
Investor dynamics shift, and recently, some activist managers have functioned more as white knights than barbarians at the gate. At the same time, some usually quiet fund managers are starting to make noise, not unlike an activist.
To wit, Ashland Global Holdings, pizza maker Papa John's and casino group MGM Resorts are all corporations that have seen a normally dissident fund manager end up as a supporting voice. It's happened at tech giant Dell Technologies, and insurer Cigna, too.
In each case, an activist investor became an ally for a management team under pressure from a fellow shareholder. Index funds, traditional long-only managers and activist investors are increasingly unpredictable. It's no wonder CEOs and heads of IR are finding friends in strange places.
Illustrating the point: a record 131 investors engaged in activism last year, according to Lazard, with 40 of them doing so for the first time – nearly double the rookie rate from the year before.
"The lines are blurring between different types of investors," said Ken Bertsch, executive director of the Council of Institutional Investors, an association of more than 130 public pension funds, endowments and foundations with combined assets of more than $4 trillion. "What can you do? Know your shareholders. A lot of companies know much less about their shareholders than you think. You need to know the individual portfolio manager. Know the governance teams. Know the decision makers."
Janus Henderson, ClearBridge Investments and Artisan Partners are just a few examples of mutual fund managers continuing the trend of such funds publicly voicing their support of activists on major campaigns. With the definition of "activist" broadening beyond rabble-rouser, finding advocates among your shareholder base is only getting trickier.
To step safely across this investor minefield, first bear in mind that in addition to being a thorn-in-the-side, an activist fund can be a critical supporting voice in a contested situation.
Second, assuming support from passive funds and long-onlys is no longer a safe bet. Companies need to spend extra time and effort to determine which investor can play a helpful – or hurtful – role in both deal and defense planning. It's not always who you think, nor when. Wellington Management, the traditional investment fund founded in 1933, was the first of Bristol-Myers' shareholders to come out publicly against its $74 billion bid for fellow drug maker Celgene. Starboard Value, one of the most aggressive activists in the business, came out with its own letter rubbishing the bid after Wellington, not before. Wellington's rare, public stance and timing sent shock waves.
"Fund managers are more confident in challenging companies in governance areas," Bertsch added. "They're learning how to navigate these selective situations where governance issues have broader implications for the company."
Law firm King & Spalding called Wellington the "New Hampshire primary of the BMY/CELG campaign," citing the outsize influence a fund can have by voicing its view early in a campaign.
Carefully evaluating your investor base takes a good deal of engagement and homework. Each manager has their own proclivities – see T. Rowe Price as an example. Communicating your business mission and long-term strategy clearly and simply is a crucial first step in avoiding investor confusion or, worse, frustration.
Keep your eyes out for unconventional allies. Yet know that activist hedge funds remain a formidable adversary. They pushed for a sale at 82 U.S. companies last year, a nearly three-fold increase in the demand from five years ago, according to Activist Insight. Lazard data show they placed 161 directors at companies in 2018, a record amount.
Riding through these choppy waters requires a continually evolving investor relations strategy and a heightened awareness who your friends really are.
Michael Flaherty is a Senior Vice President at Gladstone Place Partners
Josh Clarkson is a Vice President at Gladstone Place Partners