August 2020
GPP's Summer Intern Class of 2020: A Zoom-like View Into Financial Communications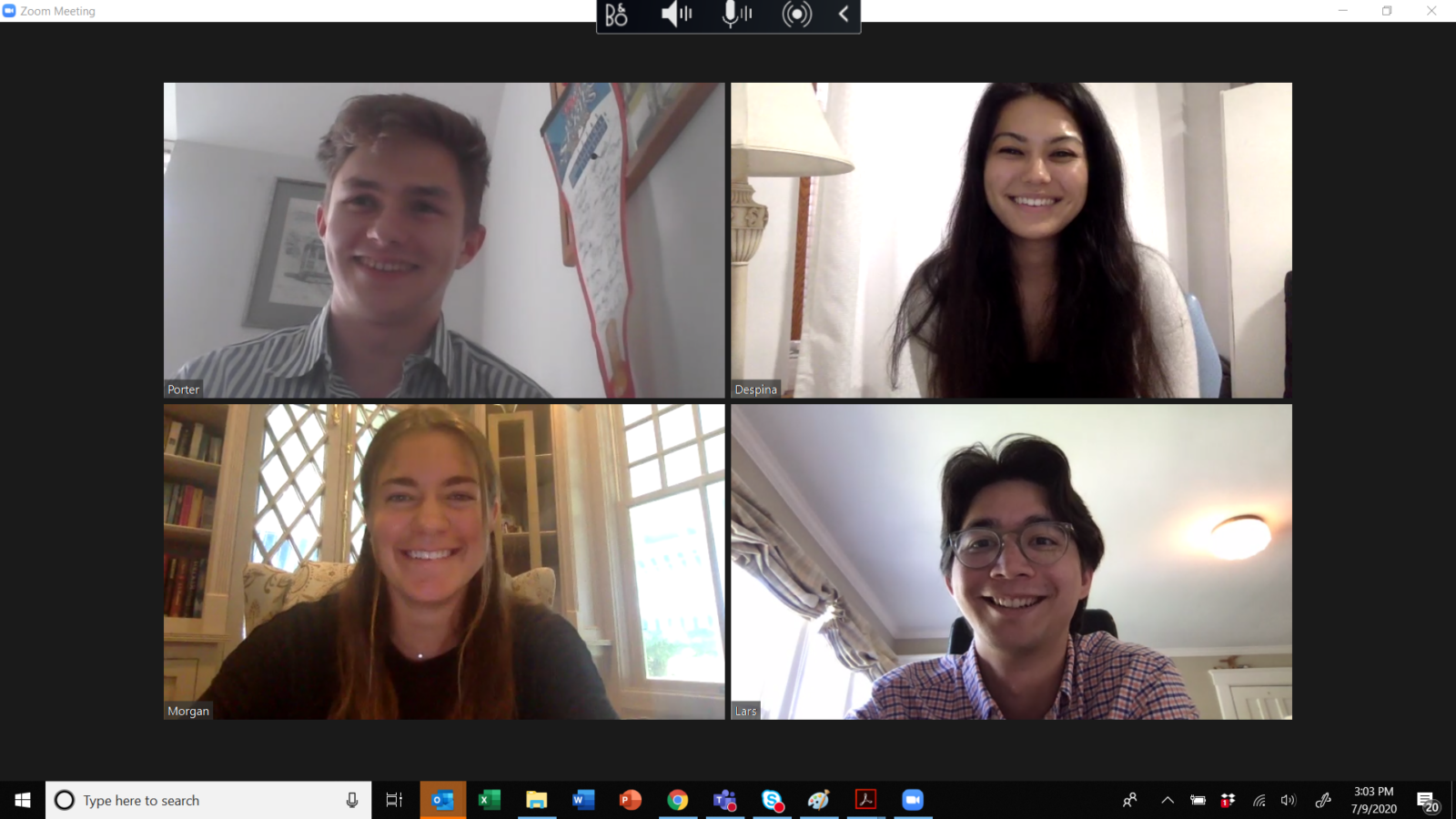 When we started talking to potential candidates to join Gladstone Place Partners' summer internship program, we expected to welcome them into our office on Madison Avenue, joining the ranks of bright college students and recent graduates who take over the streets of midtown Manhattan during the summer. When we closed our office doors in mid-March due to the COVID-19 pandemic, we had to rethink the program – and if it was even viable in this environment. Ultimately, we decided to go forward with the program and, in fact, expanded it. For GPP, it was important that we follow through with our commitment to our interns. After all, an opportunity like this was what they had worked toward during their collegiate careers. With some smart planning led by our head of human capital, Vanessa Esparza, we pivoted to a virtual program that we hoped would still provide an introduction to strategic and financial communications.
Here's what the class of 2020 had to say about their Zoom-fueled internship.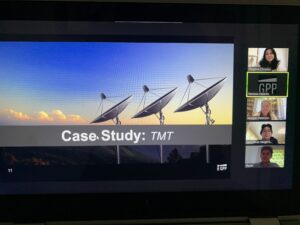 Q: What did you know about financial communications or Gladstone Place Partners before you started your internship?
Lars: I interned in the corporate communications department at a large insurance company where I received some exposure to the financial communications world. After working on some projects in this space, I became interested in how financial communications linked together the worlds of business, communications and politics. I really wanted to experience what working on the agency side was like and wanted to get involved with client teams, and after hearing about GPP from some of my colleagues, I decided it would be a great place to intern.
Porter: Before interning with GPP, my knowledge of the financial communications sector was relatively limited. Seeing how financial communications sits at the intersection of multiple industries, and how they all play into each other when a story is published, was a great learning experience.
Q: What were your expectations coming into the role? How has the experience surprised you?
Morgan: I didn't expect to be able to interact (albeit virtually!) with so many different people on the team. Although the interns have primarily worked with the analysts and associates, we've also had the chance to work closely with SVPs and partners on client teams and for new business initiatives. This has been a really great experience and has made us feel like we're a valued part of the GPP team!
Despina: As an intern, there is often an unspoken understanding that your contribution to the firm will be pretty limited. I expected that dynamic coming into the intern role, especially a virtual one, and was surprised to find how useful our projects will be to the GPP team in the future. It really made us feel like we were part of the team regardless of our temporary position.
Q: What was your favorite (virtual) after-work activity this summer?
Morgan: GPP did a great job at coming up with creative happy hour activities for the firm to participate in each week to help break up the long days spent on Zoom. One activity I particularly enjoyed was a post-work yoga session, led by an outside instructor. It was a great way to end a busy work day and there is something very bonding about witnessing your colleagues struggle to balance in tree pose 🙂
Lars: Every Thursday we participated in a happy hour activity with the rest of the firm, which was a great way to get to know members of the team better. My favorite happy hour game had to be where teams would guess celebrity heights. It was fun to see the breadth of people's celebrity knowledge and see everyone's competitive nature come out.
Q: What was the most interesting thing you learned and how do you think it will benefit you in your future career?
Despina: In addition to my exposure to GPP's search tools and resources, I learned that active and frequent communication is key. Because this internship was virtual and we can't just look over to see if an analyst or associate is occupied, it required more deliberate communication with each other and a willingness to reach out more actively to those you want to speak to.
Porter: I loved learning more about activist investing and proxy fights in addition to the research tools. It was awesome working with the team and I am happy to have made those connections. I also learned how to navigate the virtual office and form connections over apps like Zoom and Slack. Additionally, having experience in financial communications has forever changed my perspective on headlines, breaking deals and other news.
Q: What GIF or meme would you choose to describe your time at GPP?
Chappy: I thought this accurately summarized the experience of an online intern. You still learn from professionals in the field and grow your skill set, even when much of the trappings of traditional office culture aren't present.