August 2021
GPP's Summer Intern Class of 2021: Musings from Midtown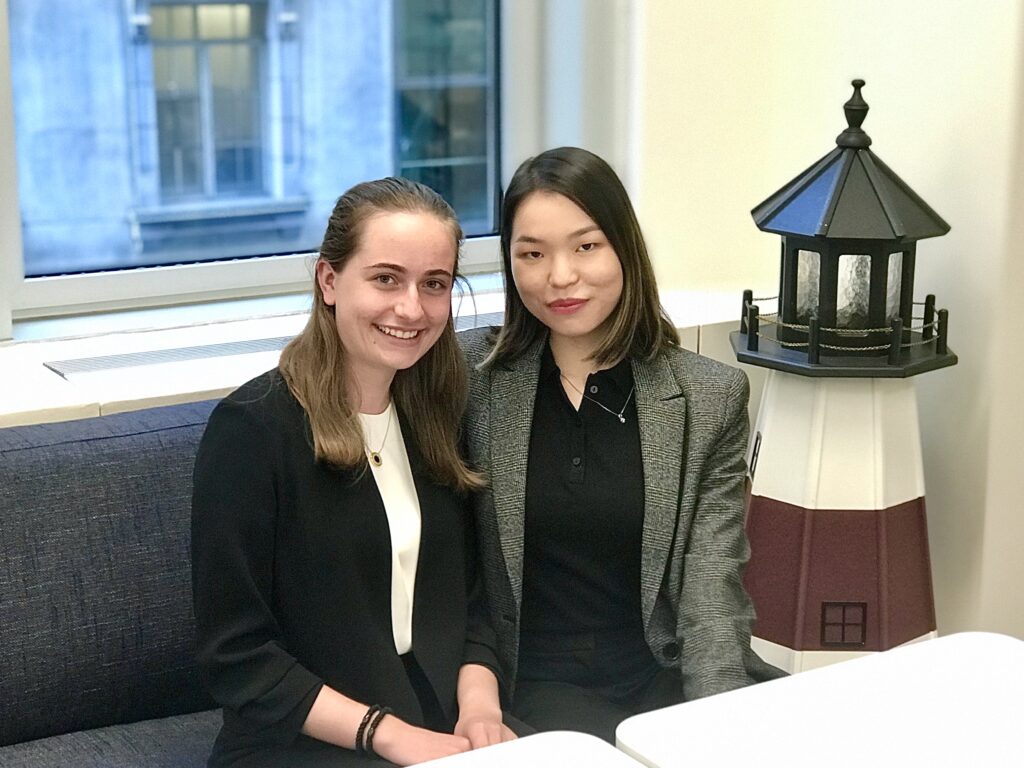 This year, GPP welcomed its intern class to its Midtown office, and we – the interns – could not have been more excited. After a year of remote learning and Zoom burnout, we were thrilled to join the team live and in person for the summer. Being in the office afforded us the opportunity to shadow client teams, attend team huddles, work on ad hoc projects, and feast on the best food Midtown has to offer.
Here are some takeaways from our foray into financial communications:
Q: What was your favorite team activity?
Rita: It is hard for me to choose just one! My favorite team activities were the picnic at Central Park and the Mets game as it was my first time to experience both of them in the city. As an international student, it was very rewarding and fun to be part of such a unique aspect of American culture during the baseball game. I am grateful I had the chance to experience it with the team at GPP!
Q: What was the most interesting thing you learned and how do you think it will benefit you in your future career?
Rita: Before joining Gladstone Place Partners, my knowledge of the communications industry was pretty limited. Seeing how communications fits in the financial world allowed me to look at major deal transactions from a different perspective – one that takes into account the role of communications in linking key business constituents. All the projects we have been involved with sharpened my communication and writing skills, which will be useful no matter where I go in my future career. I learned that the financial world goes beyond crunching numbers. Having a solid knowledge of how communications and politics are involved in the picture taught me how we can best convey key messages when navigating the broad range of issues affecting the business world.
Grace: I had the inverse experience of Rita, as I joined the team with a communications background but virtually no knowledge of finance. Working here not only allowed me to build a foundational understanding of the financial world, but also illuminated the importance of a communications strategy in a broader sense. Leaving this experience, I have a stronger grasp of how messaging directly shapes the lived experience of stakeholders and how to think through what communications different situations require. I will also take with me a new appreciation for the intersectional nature of financial communications, as journalism, politics, and finance influence every aspect of the field.
Q: What advice do you have for future interns?
Grace: Prior to working with GPP, I had no experience in financial communications, so I knew there would be a steep learning curve. What I found most helpful to overcome this – and what I would recommend to any future intern – was being intentional about how I spent my free time and proactive about project work. Staying up to date with relevant news in between meetings made the transition much easier and contextualized how GPP's work fits into a broader landscape. I signed up for newsletters, read the top-tier financial publications, and set up news alerts for key companies. Asking how I could contribute to additional projects then enabled me to apply what I was learning to concrete situations. The team was incredibly generous in letting me participate in different projects, and their feedback helped me build my proficiency.
Q: What was your final project and what did you learn from it?
Rita: Our final project was focused on the rise of retail investors and the meme stock craze. We worked on a series of case studies regarding how companies have responded to retail interest, and the best paths of action companies can take if they become a meme stock. Seeing the rise of the meme stock phenomenon from the perspective of a business rather than the consumer/investor opened my eyes to trends that are likely to stay as we navigate the global pandemic. It was very interesting to analyze how different meme stock companies targeted by retail investors have adjusted their operations and communications strategy to include new and important constituents.
Grace: I completely agree with Rita that our project opened my eyes to new trends changing the investing landscape. Researching the meme stock phenomenon crystallized my understanding of how this new wave of retail investing is a watershed moment for Wall Street, and I will be keeping up with how the changes continue to unfold in the future. This project also offered us an opportunity to utilize GPP's many resources, combining top-tier reporting with social media posts and financial data. It was so rewarding to see how much we learned throughout the course of the summer, and to hear from the team that our deck will be useful for client work moving forward.
Q: What GIF or meme best describes your experience at GPP?