September 2023
Insights and Advice from GPP's 2023 Summer Interns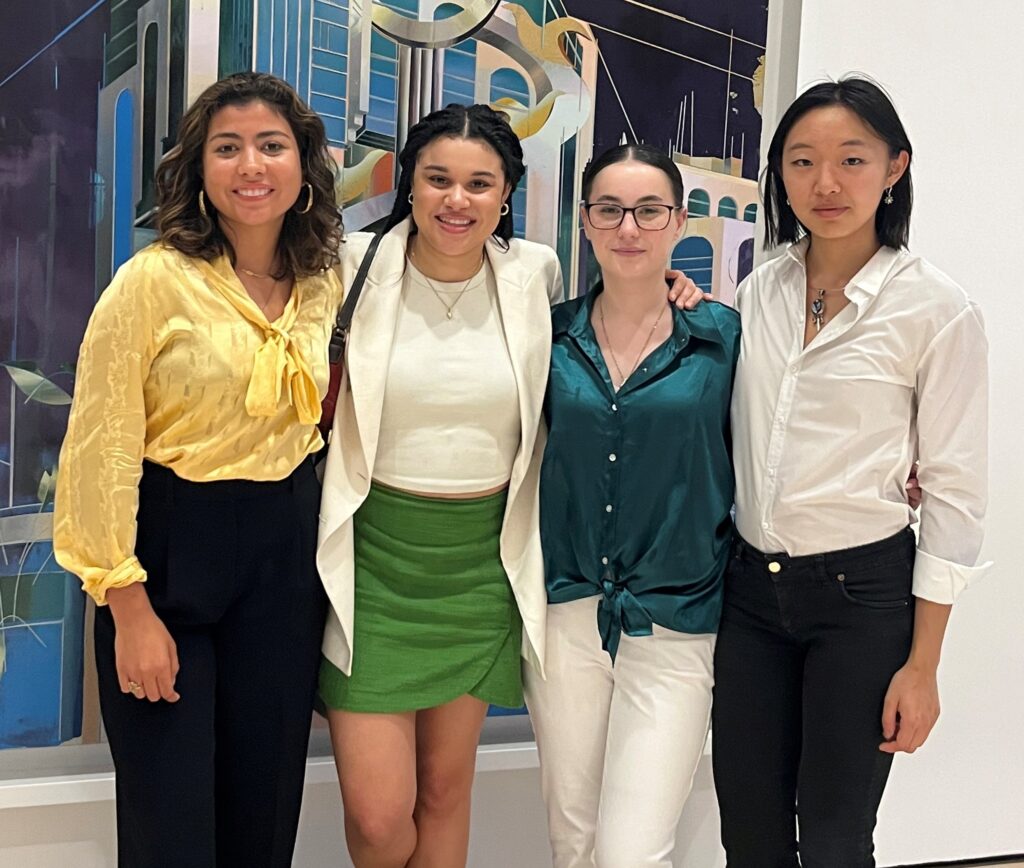 As we near the end of summer, we'd like to take a moment to highlight our four fantastic summer interns and their experience at GPP. When they weren't busy lunching at Le Rock, enjoying a Mets game at Citifield, or touring Bloomberg LP's offices, this summer's class drafted M&A comms plans, contributed to client teams, and presented strategic advice on divisive issues to the entire firm. Here is what they had to say about their summer at GPP:
Why GPP?
Rylee: As a Public Relations major, I have developed a strong interest in learning the ins and outs of the industry. While searching for potential internship opportunities, Gladstone stood out to me, as they pride themselves on being a smaller firm with bigger clients, emphasizing the importance of meaningful connections. At GPP, there is a wide variety of knowledge that spreads across both public relations and financial sectors, allowing those who work here to become generalists rather than experts, gaining an understanding of all aspects in the field of financial communications.
Paris: I chose GPP because I wanted to find a job that combined media, finance, and politics that would leave me with new hard skills and concrete financial knowledge. GPP offered me the chance to explore these various interests while also learning new skills.
What was your favorite or most unexpected experience this summer?
Paris: I really enjoyed coffee chats with all the partners because they were so open and happy to talk to us about their experiences and career paths. It made the first few weeks of the internship very comfortable and allowed me to get a better sense about the best and worst things about this industry, and what to expect during the summer.
Jina: Between visiting the MoMa, getting drinks with the analysts, and attending a company-wide Mets game, there were a lot of memorable experiences! Probably the most unique was sitting down with GPP's CEO Steve Lipin for an exclusive intern lunch where we had the opportunity to ask questions and learn about his background.
In what areas did you see yourself grow the most? Did you develop any skills this summer that you can use in the future?
Janelle: Working in PR requires that you keep up with the news and world events. While I personally believe it is important to know what's going on, this knowledge is critical to our work. The expectation of worldliness pushes me to meet my personal goal of being a global citizen.
Paris: I have definitely grown to be more financially literate. Coming in as a political science major, I had a lot to learn about the terminology and more technical parts of the work that is done at GPP. Now, I am certainly more confident and say that my financial knowledge is much expanded.
How did GPP's company culture influence your experience?
Jina: GPP's company culture had a profound impact on my overall experience. The emphasis on open communication, approaching people for help, and getting to know the team created a welcoming and supportive atmosphere. From day one, it was clear that GPP valued us interns and was invested in our professional growth. From specialized training sessions to intern coffee chats with the whole team, I felt there were ample opportunities to connect and learn from experienced colleagues. Furthermore, the culture of keeping up with the latest news and debates, reinforced by our weekly huddle discussions, motivated me to stay informed and think about issues from a communications perspective. During my time at GPP, I developed good professional habits, gained confidence in my abilities, and learned to take initiative.
Janelle: GPP is the reason for my interest in financial comms. Prior to my internship, I wasn't particularly interested in finance. However, the culture, people, and focus on professional development drew me in. GPP was intentional about arranging one-on-one conversations, coordinating meaningful events and making sure we got the most out of our experience. After one lesson on M&A, I realized finance was much more complex and less intimidating than I had imagined. My experience at GPP reminded me to be open-minded because finance may not be as math-heavy (yuck!) as you think.
What advice do you have for future GPP interns?
Janelle: A huge part of PR is resourcefulness. Do your research and be proactive. Don't be afraid to ask questions but try to problem-solve on your own first. Initiative goes a long way. If you can Google a question, Google it.
Rylee: Never hesitate to ask questions and always be eager to try new things, even if the task seems intimidating. It's always good to be attentive and if there are bumps along the way, deem it as a learning experience and keep on going!
Jina: Be a sponge! Absorb the information brought up during meetings and follow up about things you don't understand. It's the best way to grow and make a good impression on your team members!
Memes that describe your experience?